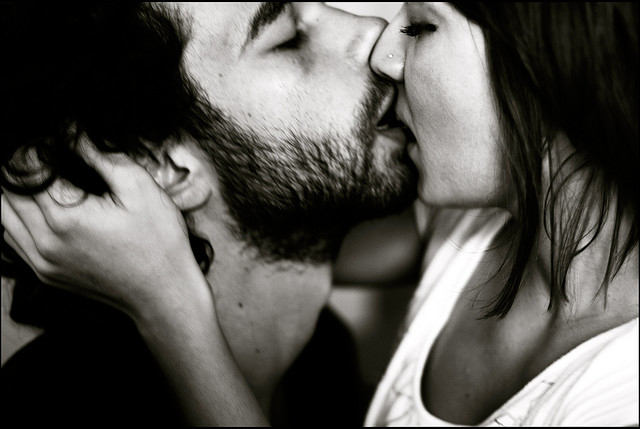 According to a number of sex experts, magazine columnists, and the vast majority of the sexually active population, there is a beauty to spontaneity, and claim it is essential to keep sex spontaneous in order to make intimacy more exciting and enjoyable.  Tell that to an autistic individual, or someone who works with or dates an autistic individual, and chances are you'll get a very different take on the matter.
What makes spontaneous sex difficult for ASD individuals?
In a hook-up, relationship or marriage where one or both partners have an ASD, spontaneous sex can be extremely difficult.  We're not too crazy about the uncertain and the unexpected, and that applies to sex, too.  When obsessive-compulsive tendencies are added to the mix, our daily lives are dictated by routines and rituals.
However, unlike non-sexual ritualistic behavior, most of us are actually willing to 'cut some slack' in the sex department.  Sexually active individuals with autism do not need to follow a script of actions 'to a T', but we do appreciate being made aware of when sexual exchanges will occur and the possible options of what sexual actions may occur.  Any new sexual action being introduced into the reoccurring hook-up or relationship is best handled by a mutual discussion beforehand.   It's like being given access to viewing the buffet items at a restaurant before deciding whether to stay and eat there for dinner.
So what is spontaneity, anyways?
Is there really such a thing as a spontaneous sexual encounter?  Dawn, a 32-year-old sexually active woman with Asperger's, doesn't think that.  "I believe sexual encounters are always planned.  A person may walk into a bar and open themselves up to the possibility of ending up in bed with someone by the end of the night.  Even if that person didn't initially "pen" it in the schedule, he or she may choose to let sexual desire take their lead."
If that is indeed the case, there may not be such a thing as full-blown spontaneous sex, but there is certainly a difference between scheduling time for sex and having it on 'spur-of-the-moment'.
Regardless of whether sex is scheduled or 'spur-of-the-moment', it's essential to leave some room for spontaneity in order to keep the flames burning between you and your sexual partner(s).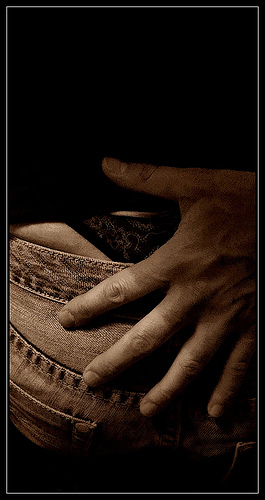 Leaving room for spontaneity
For Dawn and her ex-boyfriend, planning a time, place, and method of sex fell into place on its own.  The more she was with him, the more their intimate encounters developed into a dictated routine.   "We would always joke about planning our sex sessions in my room on Wednesday afternoons, but that was essentially the truth. It was the best location and time frame off my work schedule."  When came the moment to initiate a sex session, they would more often communicate by a non-verbal understanding than a verbal exchange.
This 'non-verbal understanding', however, takes much longer for an individual with an ASD to grasp than an NT individual.  For Dawn, I would imagine it took many years of learning the non-verbal language of her peers to figure out, say, how she'd indicate she was interested in sex with her partner.  Non-verbal language is a foreign language for all individuals on the autism spectrum.
"We would talk about it to some extent," Dawn confesses.  "Either he or myself would say something like 'Now would be a good opportunity.'"
She also admits that even though the sex they had worked well as a planned event, she gradually began to feel less passion.  Routines are comforting because one knows exactly what to expect, but routines can become mundane and boring after a while.
A way to leave some room for spontaneity, without completely deviating one's routine, is to mix-match some mild foreplay.  "Visiting a boutique to pick up some sexy lingerie or sending a naughty text message earlier in the day works very well," Dawn says.

The key ingredients to enjoying "spur-of-the-moment" intimacy
In reality, not everyone on the autism spectrum will ever be able to grasp the ability to sustain attachments to romantic partners, therefore not ever having sexual experiences with a partner — even 'spur-of-the-moment' experiences.  My brother, James, is a very good example.  Although it's clearly evident he has a sex drive, seeking and developing an intimate attachment to another individual is a concept that's turned out to be too complex and challenging for him.
However, there are individuals with ASDs who can absolutely enjoy consensual "spur-of-the-moment" intimacy.  Contrary to what many believe, those who are routine and ritual oriented may be willing to experiment and deviate our regular routines and rituals.  Most of us are willing to try out new ideas —  try different positions, follow different lovemaking routines, and fulfill our partners'  fantasies… even if we're initially uncomfortable doing it.  But in order for us to do that we need to first develop a credible bond with our partner(s). We develop that bond by establishing a solidified level of trust and safety.  Time also helps, as it often takes time to get familiar with each others 'flow'.
Last (but not least) is patience. Patience is as essential to sex as air is to our lungs, and food is to our body.  In a cited essay in the book:  The Guide to Getting It On
, Peter Love writes (p.473):
"Patience is truly a virtue in disability-related sex.  Disability often destroys something in sex, spontaneity for one thing.  Drugs, fatigue, depression, neurological impairment can also be a destructive force.  Utilizing the turn-on can partially make up for what has been taken away.  Sometimes erotic books, photos or videos can enhance the performance.  The type and degree of disability often demands traveling that extra mile or two."
When we are willing to go the extra mile or two, we will be graced with a tremendous reward: a stronger ability to love.
Having said all that, creating a schedule for sexual opportunities with your partner is highly beneficial, and in the near future we will be going over 6 benefits of scheduling sex and intimacy.  Stay tuned!
image sources: e l l i o t t i n w o n d e r l a n d , Ferran