I finally received a digital copy of an interview Dave and I gave for the June 2010 Edition of The Autism Puzzle, powered by NBC4 (Ohio NBC News affiliate) and the Autism Society of America.  Below is a PDF download of the article for those of you who are interested to check it out.  It has also been added to the page where the rest of our media tidbits are archived.
NBC4 News also airs a TV series of The Autism Puzzle, and there is a chance Dave and I may appear in one of their TV installments during our visit to Ohio in November to deliver our keynote at the 2010 OCALI Conference and Exposition.  I'll will be sure to keep you all updated whether or not that will happen.

Enjoy!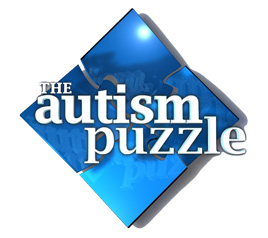 The Autism Puzzle (June 2010 Edition) – "A Beauty to be Found: Dave Hamrick and Lindsey Nebeker on Life, Love and ASD" (PDF attachment)
Also, here is one of the The Autism Puzzle TV segments from NBC4 (which airs bi-monthly).  This particular one was aired in April 2010 where they did an interview with Aspirations: a support program based in Ohio State University composed of young adults with ASDs.
Disclosure: We are aware that not all readers are comfortable with the term "puzzle", but this is a publication series that we investigated and found to be in good moral standing, and based on that we decided to be a part of their publication series.
To view the official blog of The Autism Puzzle, click here.  To download previous editions of The Autism Puzzle Publication, click here.