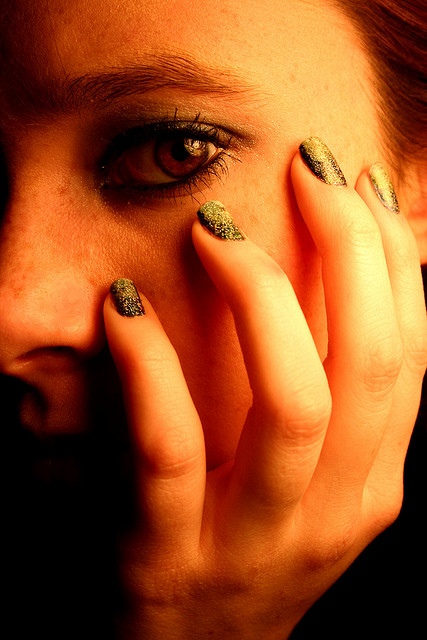 On October 20, 2010, inspired by a post on Tumblr by Brittany McMillan, equal rights organizations in the likes of GLADD and The Human Rights Campaign encouraged people to commemorate Spirit Day by "wear[ing] purple to remember those lost and reiterate support for a world where diversity is embraced, not ridiculed" because "too many young lives have been lost [as a result of] anti-gay bullying".
In the past several weeks, there has been a rise in media coverage and awareness campaigns in the U.S. on the effects of bullying, especially in cases where it has targeted the lesbian, gay, bisexual, transgender and questioning youth and, in some cases, tragically led to suicide.
In light of this serious issue, the rising popularity of The Trevor Project , It Gets Better Project and the FCKH8 Campaign has helped increase awareness to the community and strives to end suicide and crisis among LGBT youth.  It's even been brought up on the official White House blog and current U.S. Secretary of State Hillary Clinton has stepped forward to speak of the anti-gay bullying issue in a video statement released yesterday.
This is all worth applauding for.  At the same time, let's try to keep in mind that the increase in media and celebrity endorsements on this issue does not indicate a sudden explosion of bullying on LGBTQIA youth.
A lot of us are also aware of how bullying can affect youth with ASD or any other form of developmental or physical disability.  Whether it be in the form of posts, articles, organization programs, there have been innumerable efforts to reach out to youth with disabilities (just look at the Google search results for "autism + bullying" and "disabilities + bullying").  Even a few celebrities have reached out to the youth in the disability community (read this touching story about a boy named Tanner and how he got to meet his favorite musician, Taylor Swift).
Now, let's take this conversation to another level and focus on a population which has received very little attention, but definitely in existence: the individuals who have an autism spectrum disorder or other developmental disability and identifies with the lesbian, gay, bisexual, transgender, and questioning community.
There has been very little information and research studies done as of yet to my knowledge that focuses specifically on the ASD and LGBTQIA population.  But after hearing the stories from several individuals, I have reason to believe that there are more youth and adults who fall along these categories, but yet are very afraid to speak up because of the possible negative consequences of treatment from school, family, and the community.  These youth and adults are more likely to be isolated, less likely to receive substantial supports, and more likely to engage in self-harm as a result of low self-esteem.
For these individuals with an ASD and identifies as LGBTQIA, it can be extremely challenging.  To be bullied for sexual orientation and/or gender identity can be tough.  To be bullied for having an ASD can be tough.  To be bullied for both can be severely degrading.
This does not just apply to youth.  It applies to adults, too —  some who are still struggling to identify their role as an individual and be accepted by the community.   A few of these adults have bravely shared their heartbreaking stories of being bullied as they were growing up and struggling to love and accept themselves.
Yes, it is crucial to reach out to our youth, but it is just as crucial to reach out to our adults.  Adults can face just as much (and in some cases more) bullying then they may have experienced during school.
By opening a dialogue and awareness on LGBTQIA individuals who have an autism spectrum disorder or other developmental disability, we can figure out ways to research and develop effective strategies to promote unique approaches to therapy, interactive programs which embrace cultural understanding and pave a path to self-advocacy for these represented individuals.
If you have a story or message you would like to share, I encourage you to write a post or upload a video to It Gets Better or another related project website.  Let the world know these youth and adults have no need to feel alone.  The more we are willing to share our stories, the more awareness we can give to the community.
For a little inspiration, I now leave you with a message from Adam who pioneered the "It Gets Better" project in American Sign Language (turn the captions on to make the written transcript appear):
A list of other people who have vlogs in ASL is available here.
image source: Tayrawr Fortune