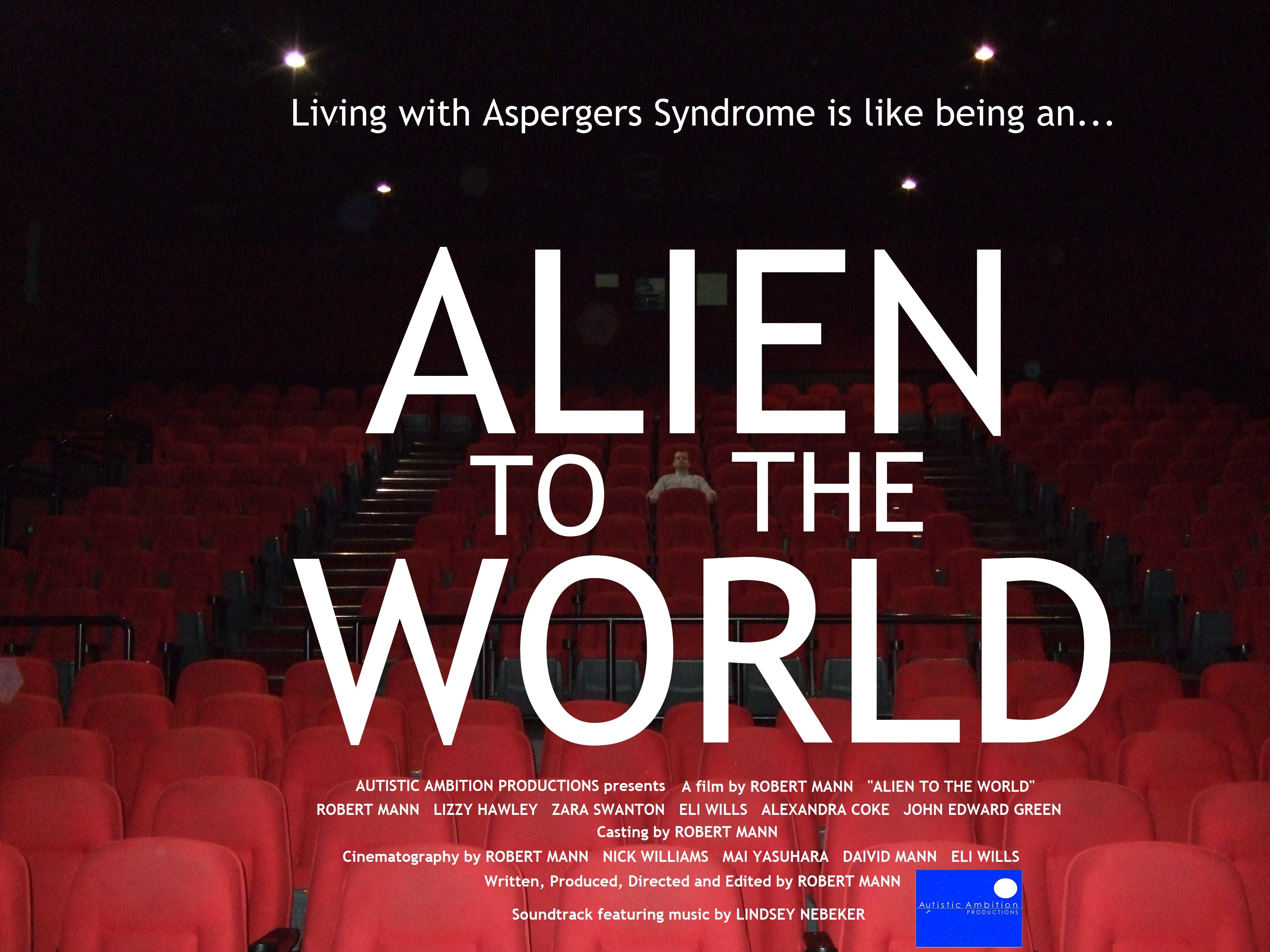 I am delighted to share this with all of you.  Recently, a documentary film titled 'Alien to the World' has become available to the public via the Internet.  Robert Mann, an aspiring filmmaker and journalist from the UK who recently completed his Master's at Bangor University, created this personal perspective piece as part of his dissertation project.  Robert takes on the role as director, narrator, and producer behind the film. In addition to all that, he plays the central character.  In 'Alien to the World', this young man invites us to hear and witness his personal experiences with Asperger's Syndrome.  It's mainly focused on what his daily life routine is like and how AS still affects his life as an adult (at the time of filming).
Issues that are discussed include employment, school life, dating life, social activities, transportation, and special interests.
Throughout the film, we also get a glimpse at the personal perspective of a few other adults on the autism spectrum.
During the process of creating the film, Robert asked me if I would be willing to contribute some of my original music to the soundtrack, which I gladly accepted.  It was an honor to be a part of this project.
Posted below are 7 video clips:  the first one containing a brief introduction by Robert, and the film itself (which contains 6 parts).  One issue you may run into is capturing all the spoken narration (especially if you have audio processing difficulties). The audio transcription feature provided by Google is not very accurate.   It would be fantastic to figure out a way to transcribe the narration so everyone who watches this film can hear out the deep and thoughtful perspective he shares.
Be sure to check out Robert's personal blog The Wonderful World of Autism, where he writes on "tales of hope and inspiration involving individuals with autism, Asperger's Syndrome, and other Autism Spectrum Disorders". It's a blog I personally enjoy reading. You can also follow Robert on Twitter and his Facebook page Autistic Ambition Productions.