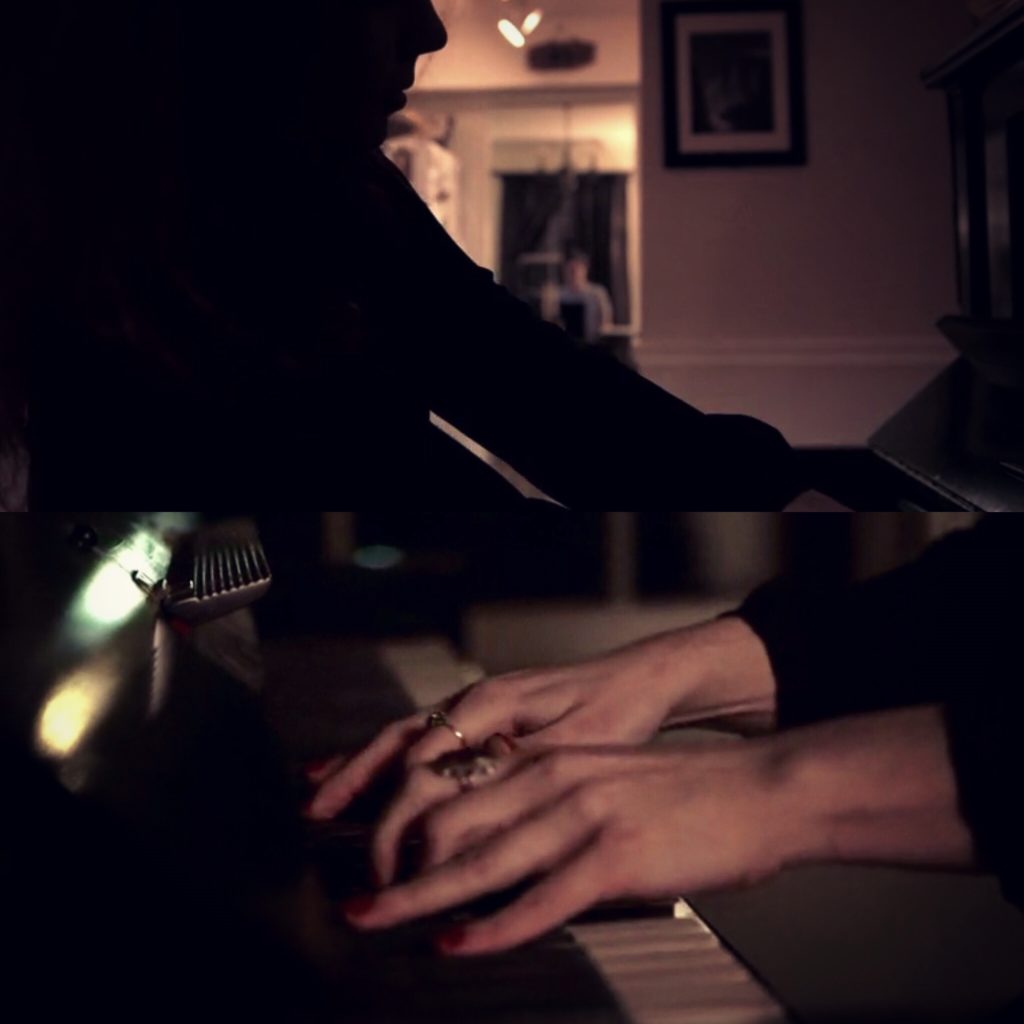 ✨✨✨Please note that commenting on this post has been disabled. There is a tremendous amount of anger and frustration fueled in this post… but I felt compelled to speak up because it is an important issue in regards to the disability community, yet at the same time I do not want to make this about attacking any of the individuals mentioned. Thank you for your understanding.✨✨✨
Music is my native language. Before I developed speech and learned how to write, I communicated through the piano. Sixteen years of formal classical piano training and a B.A. Degree in Music. To this day, the piano remains the vessel where I can best articulate my emotions and feelings.
So try to imagine how you would feel if you saw a video clip of yourself performing on the piano… only to discover that your playing was replaced by a pre-recorded track of a Chopin Nocturne performed by another pianist…  a piece that you never played before in your life. This is what happened around the 27-minute mark in Autism in Love.
As you will note in the screenshot below, the screenshot of the credits that show up starting the 1:11:13 mark states that the recorded track was "[Chopin's] Nocturne #2 in Eb Major performed by Sam Johnides".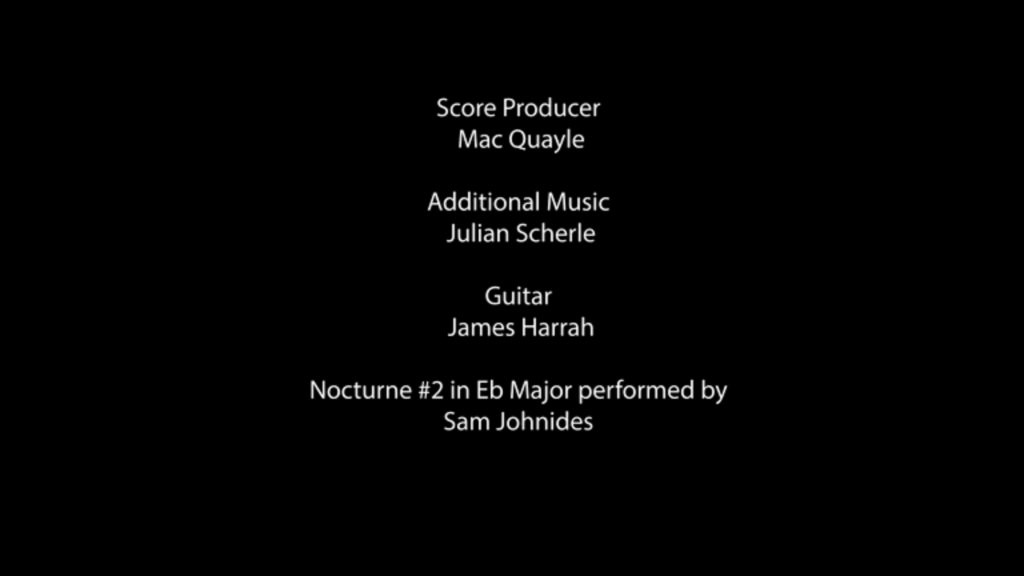 After I watched the film for the first time at a private screening, I confronted the director in an effort to understand where he was coming from with making that decision. His explanation was that he did not find my music was appropriate and fitting for their film. He said that he did not think that covering it up with another pianist was a huge deal, and he felt that eventually over time I would get over it.
Silencing my native language? No, I refuse to "get over it".
Since the film's release, I have lost count of the people who have specifically commented how I "played that Chopin piece beautifully" in the film. A few people even said it made them cry tears of joy. It was humiliating for me to have to respond to every one of these individuals on the truth behind what actually happened.
When I have shared this story with people, a few have asked me if the decision to cut off my piano was because of audio technical issues picked up during the filming. I am aware that this can be a legitimate reason, so I made sure to specifically ask the filmmakers about this when I initially confronted them. They told me there were no technical audio issues and that was not the reason they made their decision to cut off my playing.
I should have suspected it was going to happen. One day, while the crew was preparing to do one of the film shoots of me performing on my piano, the director asked me to listen to a track on his music player. It was the exact same recording of the Chopin Nocturne that was used in the film. He asked me curiously if I knew how to play anything like this. I bluntly responded that (although I never learned that particular piece) I had studied Chopin in high school, but I quit classical training during college and now primarily focus on my own compositions.
Perhaps the filmmakers had positive intention in their decision to do this. I admit I do not know and cannot assume what their intentions were. But how it came across to me was that the action of "dubbing" my performance with another pianist gave the message that my music and my playing is so terrible and that it needed to be covered by a classical pianist who the filmmakers thought was more acceptable. Even if that is not actually true, their action gave off that message.
It certainly did not help once I learned additional information directly from the pianist. I was able to find a way to contact Sam (the pianist), and he kindly provided me additional information into how he got involved with the film. One of the reasons I contacted the pianist was to make sure the filmmakers had received his permission to use his track (which was done and that is a good thing). What caught me by surprise to learn, however, was that the pianist was contacted about record the Chopin track specifically for the film. As of the date of this posting, he had not seen the documentary, so he was not aware of how the recording had been used.
While learning that does not help subdue my suspicions of the filmmakers' intent of "dubbing" my performance, it was insightful and I sincerely appreciate Sam for providing me the information.
As a person with a disability, I know what it was like to struggle to learn how to speak, learning at school, and making friends. The piano was my one source where I felt confident and proud. That sequence of my playing dubbed by a different pianist playing a different piece was more than disrespectful — it was offensive. It was disrespectful and offensive to any person with a disability who struggle with traditional forms of communication and have to rely on their particular skills (music, art, or otherwise) to communicate their emotions in their most articulate way.
A courteous note to any filmmaker who considers taking a similar action: It does not matter to me what you really think of my music skills. But next time you hate something, just cut it out altogether. It is easier (and less hurtful) to cut it out than to fake it. While both approaches are disrespectful, it is less disrespectful to take a voice out of the final cut than to suffocate a voice and display it in front of an audience.
✨✨✨Disclaimer: There are still a lot of positive feelings I have for the documentary as a whole and I still support the film. But like anything else, nothing ever comes out perfect. There were a few issues that came out of my personal experience and I thought it was important to address this particular issue because it is something I hope we all can learn from when we are portraying people with disabilities in the media.✨✨✨