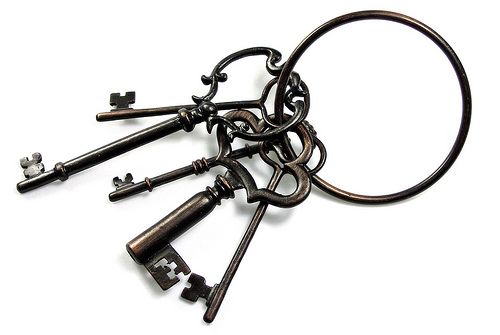 Making the decision to move in together is a huge and exciting step in your relationship.  It's a strong statement of commitment and it shows how devoted you are to each other.  In relationships where one or both partners have an ASD, it can still be an exciting step, but the transition change can be more overwhelming, due to the fear of unfamiliarity.  However, with careful discussion and step-by-step planning, you can make your "merging" experience start off on a good note.
1. Take it seriously.
Making the decision to move in together is not to be taken casually.  If god forbids your relationship ends, moving out can be a bitch.  So if your gut is not telling you to do it yet, then WAIT.
2. Do at least one "cohabitation experiment".  Two or three times is even better.
This does not mean simply staying the night or the weekend at your significant other's place.  Plan for one of you to pack enough things you'll be needing for 2-3 weeks, then stay in the other one's home as if you were already living together.  This alone will give you a good taste of what life would be like if you lived together.  Do not worry about the setup or decor yet — focus on how you interact as a couple while you're sharing the same living space.
If you and your partner reside in the same area, and can still commute to your school or workplace, these experiments will be fairly easy to do.  If you are in a long-distance relationship, you'll have to make a few more arrangements.  But believe me, it is worth it.  When you finally move in together, you'll be more comfortable because you'll have gained a knowledge of each one's living habits.  Your man may have a habit of not always flushing after peeing in the toilet, or your woman may have a habit of taking over the entire bathroom counter with her hair styling tools, but at least you'll both know what to expect.
3. Decide whether one of you be moving into your partner's current residence, or both of you will move into an entirely different place.
You each will need to take an inventory of your items and how much space they currently take up.  If you can manage to combine your things into one of your current homes and not feel like you're cramped, then go ahead with that.  However, if that's not the case, it's well worth the time and effort for both of you to seek a new place to move in to.
For couples who live farther apart, you'll need to take into consideration your employment situations and figure out which partner's work or career is more significant, or who's work is more dependent on staying on location.
Getting Personal…
When Dave and I began our discussions about moving in together, I was living in Nashville, Tennessee, and Dave was living in Jackson, Mississippi.  Although Nashville was a more desirable location for Dave, his job as a National Weather Service Meteorologist was far more significant than my job as a coffee shop Barista, so it was easier (and more logical) for me to move down to Jackson.  Fortunately, I was able to transfer to a coffee shop down there, while a job transfer in the NWS would have been far trickier for Dave to pull off at that time.  Neither of us were from Mississippi or had friends and family there, so we both knew we would not be living there forever.
4. Have an open conversation about your individual needs, and figure out how to accommodate each one's needs.
Make a commitment to keep the communication open when you do run into a sensory or related needs issue.
As much as you talk about ways you will accommodate each one's needs, there are some things you just won't know until after you start living together.  Make a commitment to keep the communication open when you do run into a sensory or related needs issue. Nearly every one of us with autism or Asperger's has our own "inventory" of sensory sensitivities and sensory violations.
You may want to discuss things like…
lighting

thermostat settings

how loud you like your TV or music player

sensitivities to certain aromas from foods or room sprays

pet allergies
Strategy-sing ways to accommodate each other is a good lesson in compromise.  Compromise is one of the most difficult concepts for individuals with ASDs to master in a relationship, but if we make an effort to "meet halfway", it becomes evidence of unconditional love.
Dave has a preferable liking to energy-saving light bulbs in his apartment. However, I always used incandescent lighting in my apartment, because energy-saving bulbs don't look as natural.  Also, white fluorescent tube lighting is painful to my eyes, and leaves me nauseated, irritable, and feeling like I'm visiting an interrogation room.  So when we moved in together, we combined our lighting so that each common area (living room, office, dining room, kitchen) had at least one lamp with an energy-saving bulb and one lamp with an incandescent bulb. In the kitchen, where there is a cheap white fluorescent tube light, I put out 2 clip-on lamps with visually pleasing incandescent bulbs. Dave is un-phased by the fluorescent tube light, so when he's alone in the kitchen, he'll flip that on. When we're both in the kitchen, he's willing to accommodate to my visual sensitivity and use the lamps instead of the overhead fluorescent tube.