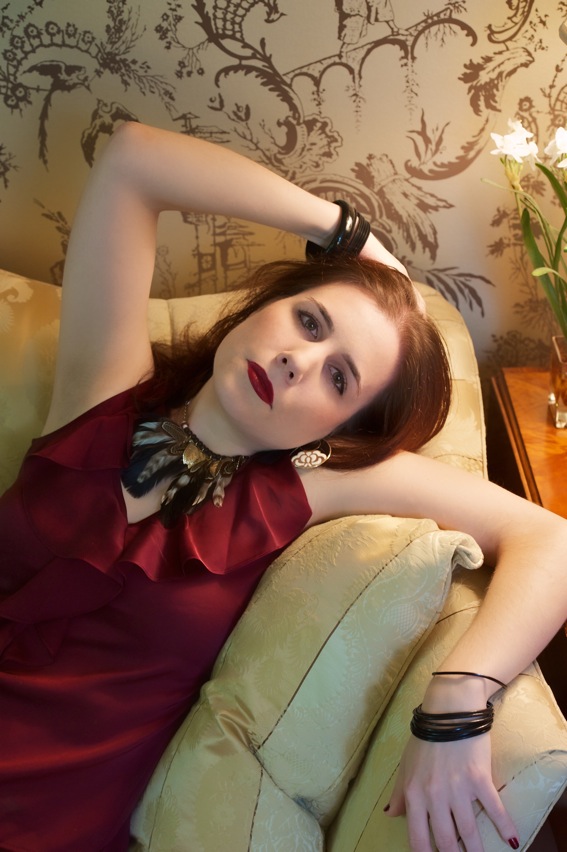 My name is Lindsey. My good friends call me "Z".
You may know me from my early days in Tokyo, or one of the many schools I attended, or from college, or from witnessing one of my outrageously staged piano performances.  You may also know me from that one article in Glamour Magazine that highlighted an autistic couple in love, or as a featured subject in the documentary film Autism in Love. Or we may have crossed paths at one of the dozens of autism conferences that I have presented.  You may not have ever heard of me, and that's totally cool too.  You'll get to know me as you read this blog.
I was born and raised in Tokyo, Japan. My family moved to the United States when I was 11, and have ever since lived the life of a "nomad" — moving to a different city or state every 2 to 3 years.
And yes, I have lived a very complex, experimental, and fascinating life.
Piano was my first true love.  I began classical training at the age of 6 and continued my training through college.  At 15, I began to write my own material, and eventually got into recording, engineering and producing.  In fact, I loved it so much that I ended up studying and receiving a Bachelor of Arts in Music Technology.
In my early 20s, I came face-to-face with the after-college real world, struggling to make it into the music business.  In the meantime, I began my career as an autism advocate and professional speaker, which got me to be more honest about my life.  Then one day, I ran into a young man at a conference in Nashville, Tennessee.  That day would change my life.
I could write down more about the life we have shared so far, but if you read the Glamour article and our cover article from ASQ, I think you'll get a good idea.
I wasn't always successful with relationships. Actually, I have a long record of sucking at relationships.  And if you told me 15 years ago that I would be writing, blogging, and giving presentations on love & sexuality, I would have told you you were BS-ing.
In 2009, we moved to the Washington, D.C. area.  Dave works as a Meteorologist for the National Weather Service, while I have taken on various roles — working full-time for a national nonprofit, consulting with families & individuals, earning a certificate from the Partners in Policymaking advocacy training program, interacting with global human rights activists in CREA's Disability, Sexuality & Rights Online Institute, and the list goes on. Dave and I continue to give presentations and workshops internationally.
I try hard to steer clear of the "autism politics" (you will not find it on here).  I keep an open mind and respect the opinion of others.
I am an anorexia survivor and I advocate for eating disorder awareness.
Also, I identify as queer and I am a descendant of a gay parent. Because of this (and other loved ones in my life), I am an outspoken advocate for LGBTQIA rights.  
To be honest, I'm still trying to find my exact place in life.  I'm sure that search will continue for a while.
For over a year, I received endless requests to launch a blog. And in 2010, this website opened up to the world. It is a place where I update my latest happenings and whereabouts. It is also a place where I collect a plethora of autism resources with a strict focus on relationships/sexuality (and a few miscellaneous) topics. When I have the time (which is extremely rare) I post an article.
I do love to write, and I do love to get personal… hence why I chose to use the word "naked" in my blog title.
Welcome to Naked Brain Ink!
Other People You Will Hear About…
Dave — my partner in crime, my lover, my bed-mate, and my personal weatherman.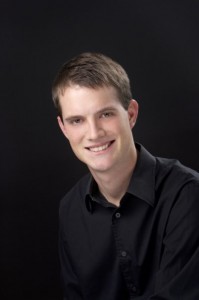 Most of you who know me will definitely recognize him too.  He also has a diagnosis of autism and he has nearly 20 years of public speaking experience under his belt.  He earned a Master of Science in Meteorology (yes, being a weather professional does require schooling) and currently works as a Meteorologist for NOAA – National Weather Service.  In his free time, he loves to bike, and his special interests include temperatures and protecting the environment. He also has Superman's sense of smell.
You'll also have the opportunity to learn a little about my brother James (yes, he's a natural redhead!)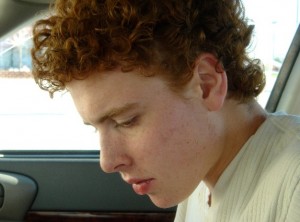 James also was diagnosed with autism.  Even though my brother and I share the same diagnosis, the way that autism has manifested sets us apart like night and day.  He is in his early 30s and does not communicate with spoken or written language. He is currently residing in a fully staffed community housing program, funded by the federal and state government. He receives SSDI and Medicaid (we keep our fingers crossed every year the government won't cut his funding).  As time goes on, you will get to learn about him more.  Although the content on this site is not aimed to focus on "general life", my brother will be mentioned here once in awhile as a reminder that there are many realities to autism, and individuals like him should never be left forgotten.  A lot of the advocacy work I do is highly influenced by my brother.